Guild Info: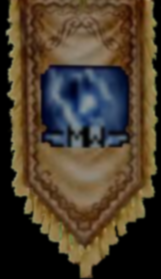 The Multiworld Guild was formed just after the start of DiscoveryRO. At the beginning it was just guild made for fun to test new server as the most of us played on projectRO. Soon after the wipe on projectRO more and more people decided to move into discoveryRO. Multiworld became WoE-oriented guild. Currently we are second biggest guild on mobRO. Still we lack a fire power a little (owning only one castle) but we grow stronger with every hour of playing.

The guild consists of experienced players all around the world and servers. Many of us are from polish guilds that played on Allseron and projectRO. These guilds were Convention of Souls and Fusion. There are many people from Grim Eternity as well that was well known and respected on projectRO. We cannot forget about a lot of good people from mobRO before wipe that came to Multiworld thanks to the SilberPfeil recruitation campaign.

And the last thing. The guild's name. You probably want to know where we got it. Well the multiworld is a concept of a universe of all possible parallel universes. This is also a name of polish RPG forum, that is home for many of your guild members. This should also explains you the lowest guild title meaning: "Plane Walker". It means we are just travellers over these planes(universes).

So, see you on mobRO. As an ally or enemy, no matter what as you play for fun with us.